Loughlin Sweeney guest lecture at Trinity College
Writer : 학과관리자
|
Date :
2020.04.02
|
Hit : 5,309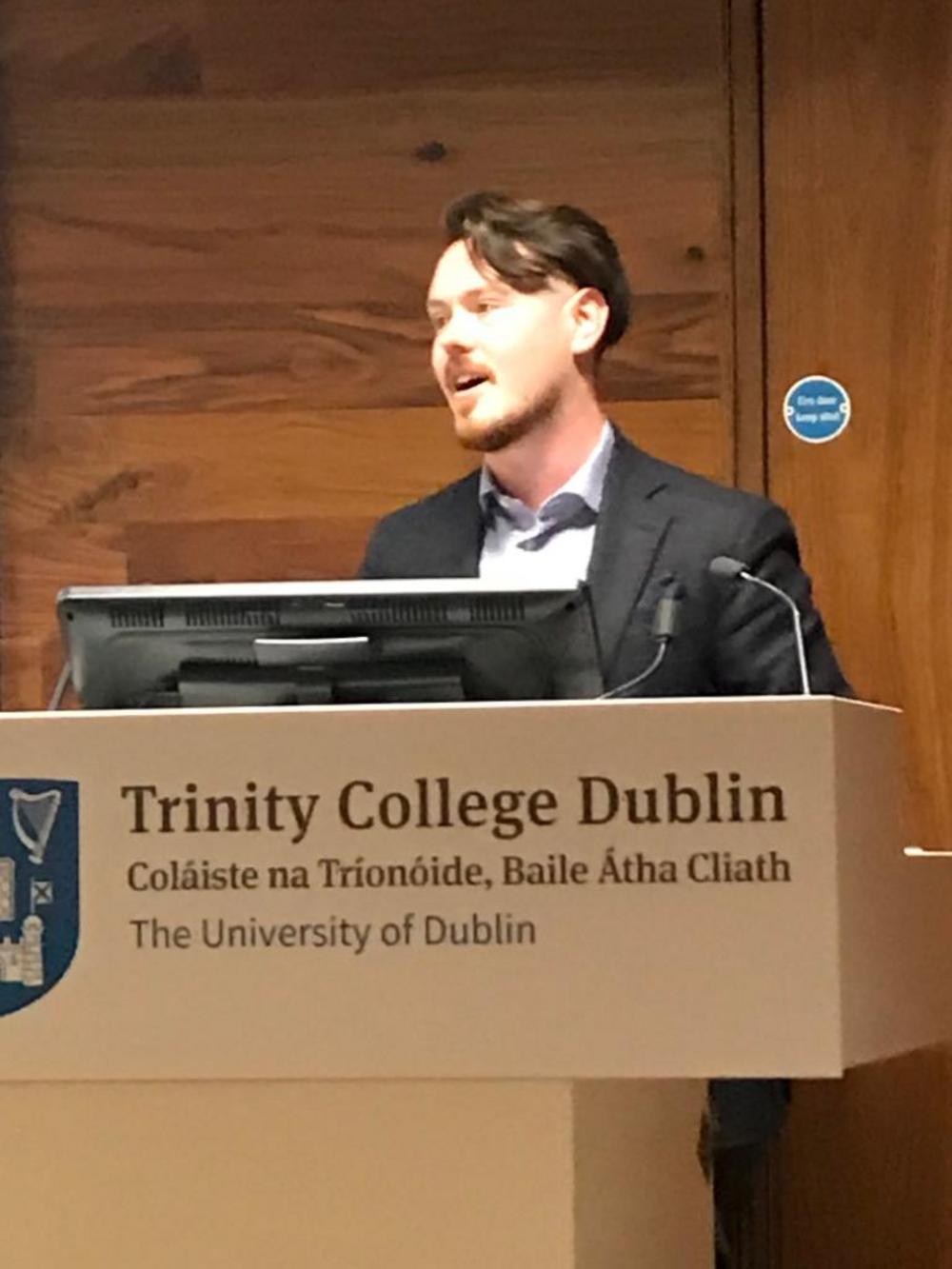 Back in February, Endicott College's Loughlin Sweeney was invited to give a guest lecture at Trinity College Dublin, Ireland, hosted by Professor Isabella Jackson of the Trinity Asian Studies group. Dr. Sweeney discussed his research into the history of Irish professional migration in China in the late nineteenth century, focusing on the life and connections of Emily and Charles de Burgh Daly, two Irish medical professionals who lived and worked in China from 1888 to 1914. The cultural activities of the Irish in China, as well as their networks, occupational structure, interactions with other nationalities, and the personal and professional connections that tied them to Ireland were discussed in depth.
Dr Sweeney's research will be featured in the upcoming book
Imagining Irish Futures
, currently forthcoming from Liverpool University Press.