Endicott College held their Autumn Graduate Seminar for doctoral students
Writer : Dr. Hasan TINMAZ
|
Date :
2018.10.19
|
Hit : 4,230
On 17 October, doctoral students of Endicott College held their Autumn Graduate Seminar. The theme was 'China in a regional and subregional perspective', and the panel chairs were Profs. Sweeney, Ahunov, and Bryant. Refreshments were provided by the culinary students of the SICA program.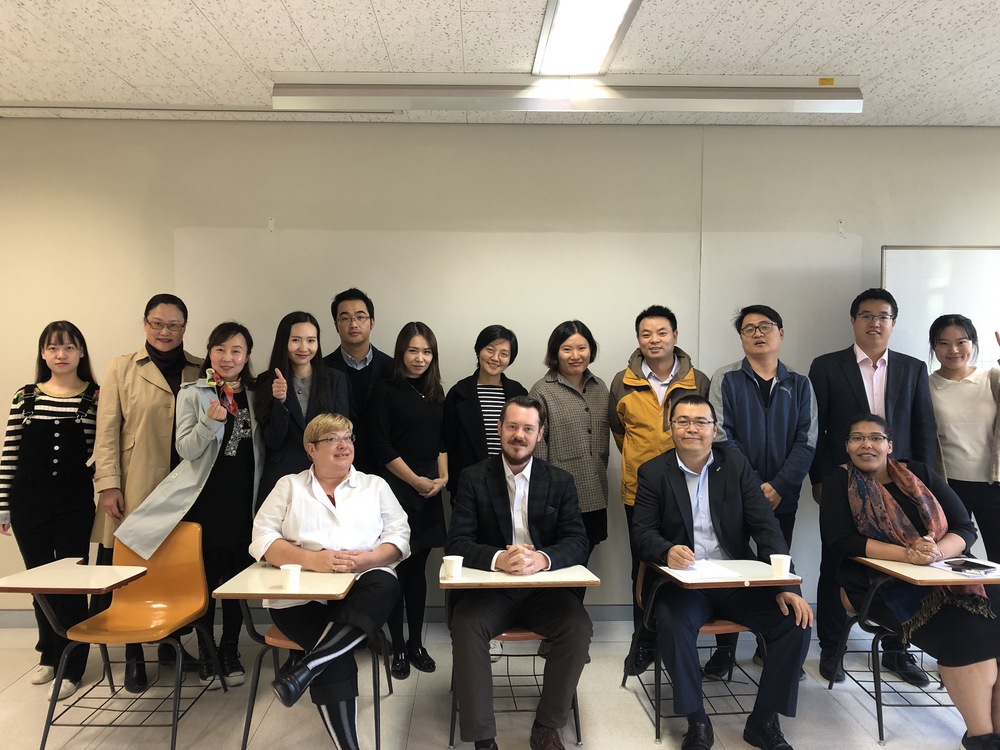 On the first panel, Wen Kankan, He Yidi, Wang Yicong, and He Yanna discussed the cultural challenges of development, with review papers on religion, entrepreneurialism, the media, and foreign language acquisition. The second panel featured a discussion of economic performance in the fields of sport, retail, logistics, and e-commerce from Tang Xuan, Chen Cheng, He Lin, and Jun Xu. The final panel featured Wei Ying-hui, Liu Bo, Chen Zhuo, and Song Qingfeng discussing regional studies of Chinese development areas. The papers focused on problems of population change, migration, tourism, and the sharing economy. Opening and closing remarks were provided by Professor Sweeney.
As the scholars are all at an early stage in their research projects, a lively discussion ensued over coffee and cake with the panelists sharing their insights into research design.