Dr. Anna Vysotskaya presented the Research Paper at European Accounting Association Annual Congress
Writer : Dr. Hasan Tinmaz
|
Date :
2017.05.18
|
Hit : 6,030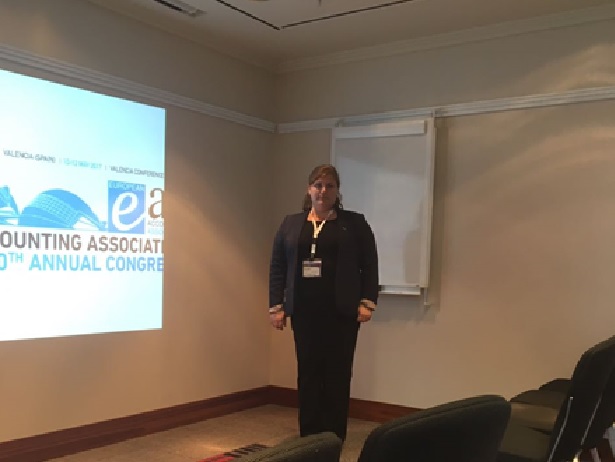 Dr. Anna Vysotskaya presented the Research Paper at European Accounting Association Annual Congress 2017 in Valencia, Spain.
The EAA holds a number of events each year for its members and other interested parties; the main annual event, however, is the EAA Annual Congress.
The EAA Annual Congress is held in a different country each year, usually around the Easter period. It is a unique opportunity for presenting research and for learning what colleagues and specialists in the field are doing. Between 1.000 and 1,500 people attend this event every year, and between 800 and 1.000 papers are presented. There are plenary sessions on current issues as well as a variety of research fora.