Royster Named to Advisory Council of Woosong University Endicott College of International Studies
Writer : 관리자
|
Date :
2017.03.14
|
Hit : 6,472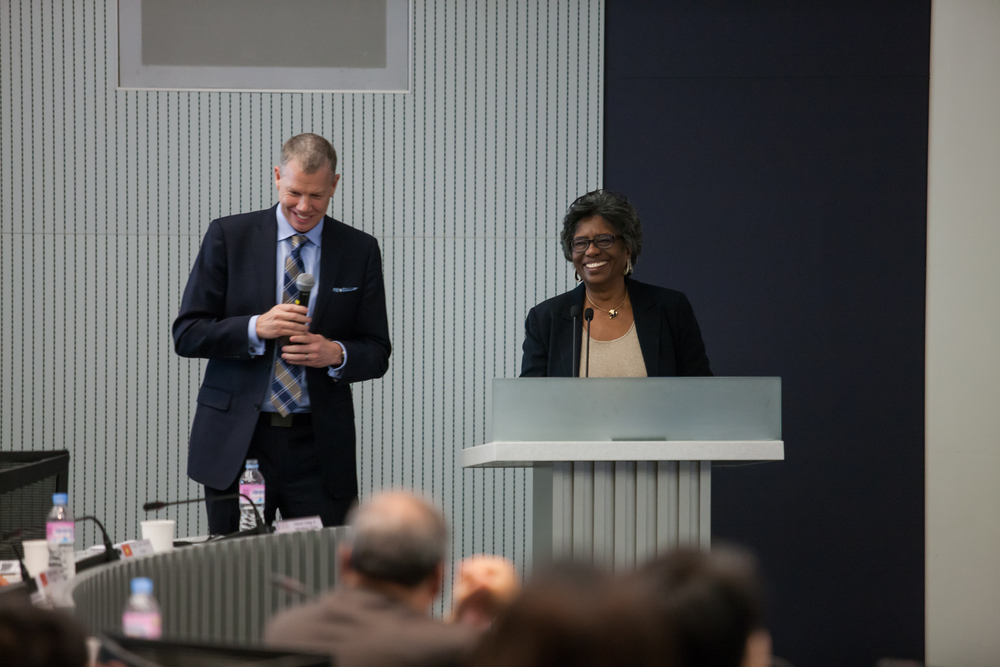 Jacqueline Royster, dean of the Ivan Allen College of Liberal Arts, was named to the Advisory Council of the Endicott College of International Studies at Woosong University.
Royster received the appointment during the Endicott College's naming event, which was held in Daejeon, South Korea on March 2, 2017. The College is named after John Endicott, a former professor in the Ivan Allen College Sam Nunn School of International Affairs and current president of Woosong University.
During the event, Royster gave remarks to commemorate a Memorandum of Uunderstanding between the Woosong Endicott College and the Georgia Tech Ivan Allen Colleg of Liberal Arts. In addition, she participated in a roundtable discussion on "Industry 4.0: Impact and Opportunities for Asia."
Panelists included Howard Thomas, director of the Academic Strategy and Management Education Unit at Singapore Management University; Dipak Jain, director of the Sasin Graduate Institute of Business Administration at Chulalongkorn University in Thailand; Shuming Zhao, chair and honorary dean of the School of Business at Nanjing University in China; and Hai Ninh Nguyen, a facutly member of Economics and International Business at Foreign Trade University in Vietnam.